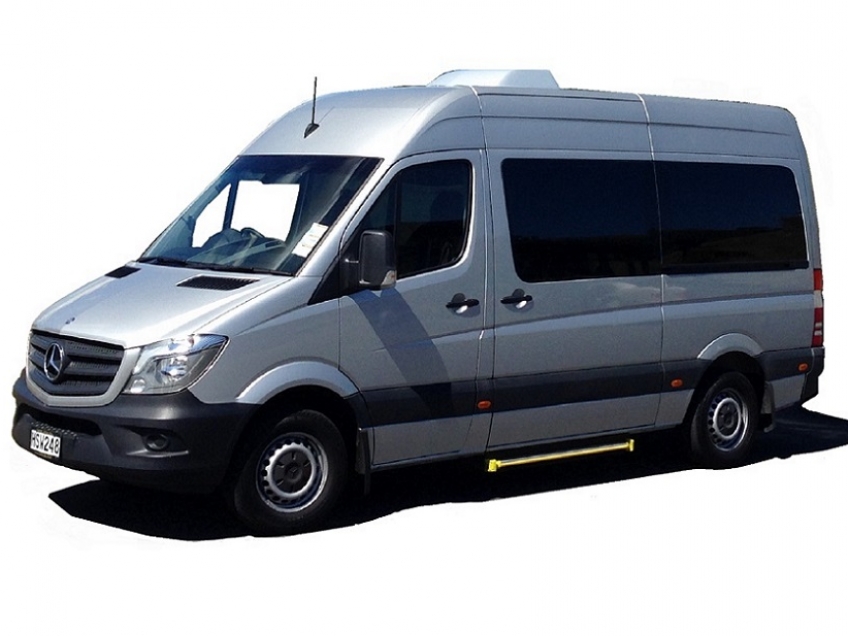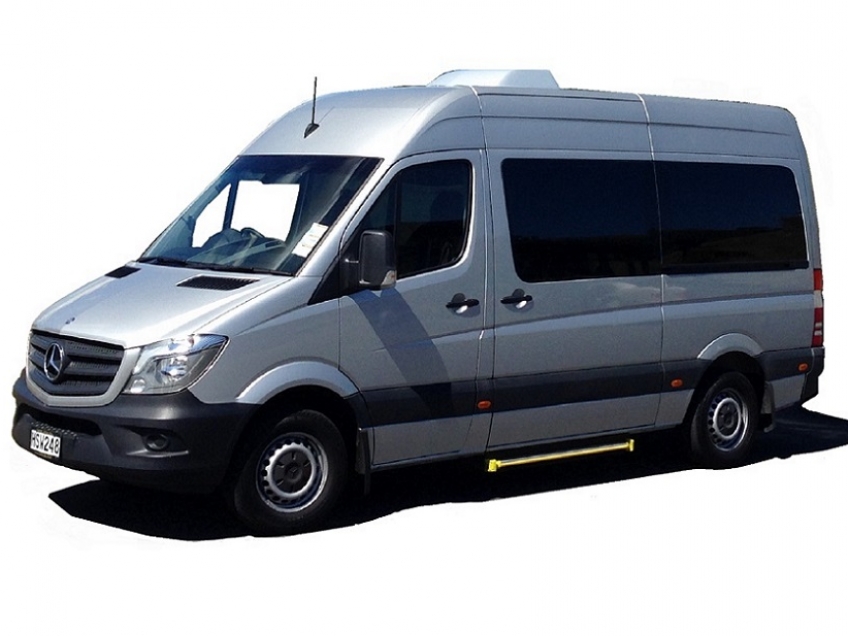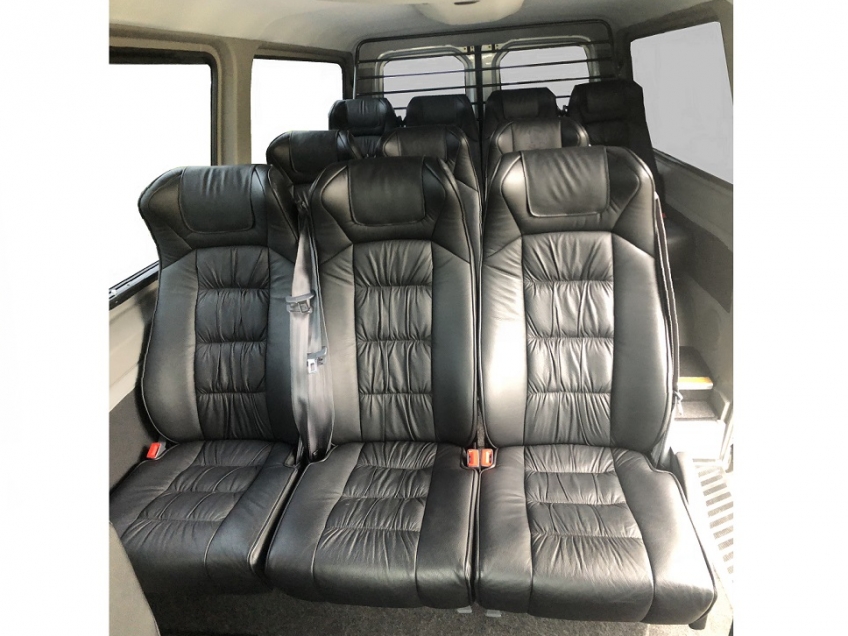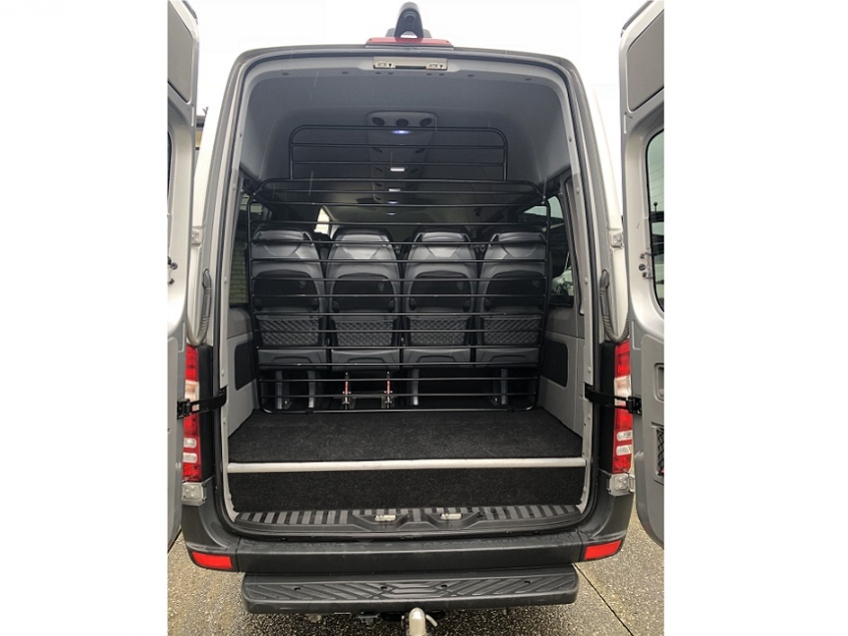 Mercedes Sprinter High Roof
2017 & 2018 Models
2017 & 2018

Diesel

Automatic

12 including driver

2142cc

5 doors
Colours available
Silver
Black
Mercedes Sprinter 313 and 314 models.
12 leather seats with seat belts
Carpeted throughout
Reversing camera
Electric passenger step
Stylish chrome grill
Electric passenger door on selected vehicles
Generous luggage space in rear of vehicle - suitable for up to 14 large cases
Stereo radio / Media system, PA system
Adaptive ESP (Electronic Stability Program)
Power steering
ABS braking
Central locking
Air-conditioning
24/7 VIP roadside assistance
Privacy windows
Tow bar on selected vehicles
PSV compliant - the vehicle displays a Certificate of Loading
Book Now
Insurance
This vehicle is hired with full insurance. There is a $2,500 damage excess which can be reduced to $500 for an additional $50 per day for hires of 1 – 4 days. The cost is $35 per day for hires of 5 days or more
Full front windscreen insurance: Full front windscreen insurance with zero excess can be applied for $9 per day
Add Ons
Luggage Trailer: $45 per day
Child Seats & Boosters: $35 per hire
Snow Chains: $25 per hire
GPS: $10 per hire
Relocation Fees: There may be additional costs for a one way hire
All Rates Include: GST (taxes), unlimited kilometres (unless otherwise stated), FREE 24/7 roadside assistance from Mercedes Benz VIP service network. Fuel is not included.
A full car drivers licence is sufficient to drive this vehicle.
Our minibus vehicles are fuelled by diesel which is up to 40% cheaper than petrol at New Zealand gas stations.